For the Young at Heart is an adult dance and fitness program created specifically for seniors, no matter what their age or physical capabilities. This fun and energetic program is perfect for older adults who need to get up and moving. They will get to learn dance steps and routines from the comfort of their own home, with a group of friends or on the go! Each class is highly customized to best serve seniors in independent living, assisted living, and/or memory care centers. Leslie is passionate about making movement fun and lively for everyone who feels young at heart!
ABOUT LESLIE
At the ripe age of seven Leslie Sokol started her dance lessons. Her parents thought it would be a good idea to get her into physical activities after her severe illness. Leslie had Rheumatic Fever caused from a step throat infection that actually affected her heart and caused a heart murmur. She did fully recover and really enjoyed her dancing. So her love of dance began as a young child living in New York. At the age of ten she began more serious dance training and attended the National Academy of Ballet and Theater Arts. One of the first schools in the country offering both academics and the fine arts. Leslie performed as a child in NYC in Ballet productions and shows.
Leslie and her family moved to Florida and she continued her dance training. While in High school Leslie was active in cheerleading, dance and running. In ninth grade she decided that she wanted to run track and cross country. There were no girl teams so Leslie ran with the boys competing in track meets and cross country races. She was the first girl in Florida to run on an all boys high school track team and one of the first in the country. They finally formed girl's teams and Leslie continued competing and did very well.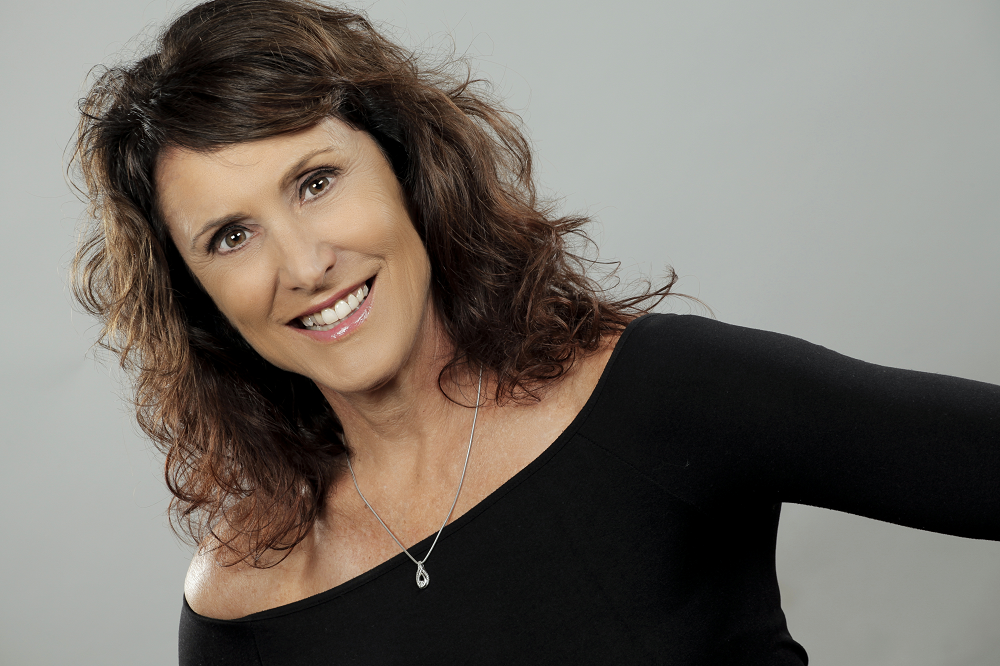 At the age of eighteen she began teaching adult and children's dance and fitness classes at the YWCA. Also Leslie got her certifications and credential in teaching dance. At twenty-four years old Leslie opened her own dance studio in Palm Beach, Florida. She then went on to have her own TV segment called Stretchercise "The fitness tip of the day" which aired for over six years on south Florida's NBC's affiliate TV station. Besides teaching dance Leslie did personal training, competed in Body building competitions and Beauty pageants along with performing  in dance shows and events throughout South Florida. She originated a dance workout called Boxdancing and performed during the intermission of professional boxing and kickboxing events in Florida. 
In 1987 Leslie moved to San Jose, CA to be with her  boyfriend Steve Sokol "Billed as the "World's Fittest Man" They married and had a son Alexander. In 2011 Steve unexpectedly passed away. When moving to San Jose Leslie began teaching dance again and founded the Dancekids Program which is a mobile dance and fitness program for children. She taught hundreds of children in many schools, community centers and health clubs. After thirty-two years in the Bay Area Leslie decided to move to Santa Barbara, CA. She created an adult dance and fitness program and TV show "For the Young at Heart" Leslie currently  is teaching in Retirement Communities, her private dance studio and doing presentations for Seniors. She also contributes articles to the Ventura Breeze and Coastal View publications. Her mission is to educate, inspire and motivate adults  to live a healthy lifestyle through eating healthy, exercising,  self awareness and having fun! Leslie's motto:  Age is just a number , you can accomplish anything you set your mind to! Live your passion!